As a 10-year-old hockey player, Grace Kuipers stood out from the rest of her peers—literally.
"I saw (Kuipers) when she was at the U10 level," said EPHS girls' hockey coach Jaime Grossman. "She jumped in and was three times faster than any other player."
Since then, Kuipers turned into a top-performing hockey player with a future in Div. I hockey after a standout career with the Eden Prairie girls' hockey team.
A standout from the start
As the coach of the highest-ranking EP girls' hockey team, Grossman routinely checks out the younger players who soon may star for the Eagles at the high school level. That includes visiting games like the one where he saw Kuipers as a player new to the game.
Besides having outskated her peers, Kuipers wowed Grossman not just with her speed but what came next.
"She went right down to the net and shot the puck," Grossman said. "It went down from the crossbar and in. I knew that kid was a little bit different then."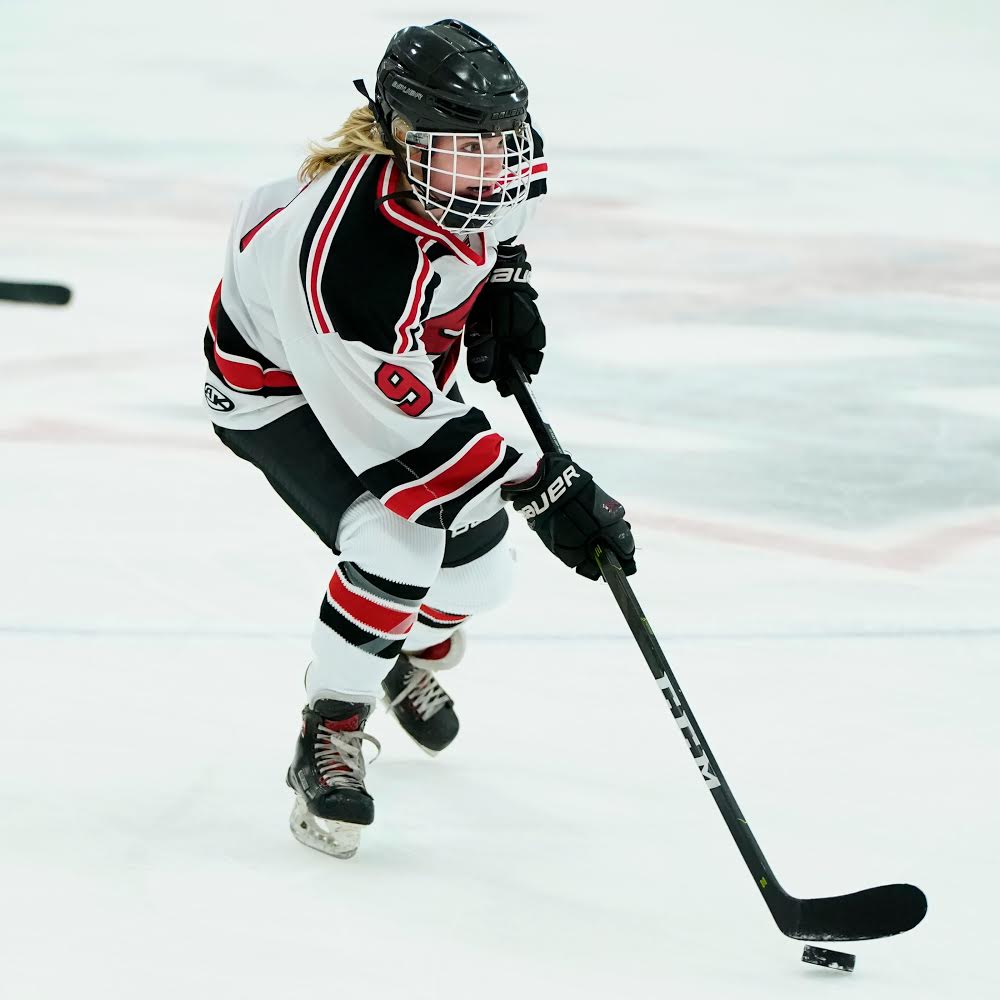 Making the team
Kuipers life in the big lights of varsity high school hockey started when she was in eighth grade. According to Grossman, Kuipers continued to display the talent she showed as a youngster.
"When she first got here, she made the team on pure talent alone," Grossman said.
Playing with and against some of the state's top girls' hockey players, Kuipers experienced some growing pains as she matched up against players with similar talent.
"When she first got here, I don't think she had learned the game as much as she should have," Grossman said. "She just skated by everyone and did her thing. It wasn't as easy of a transition."
Looking at the full stats line, the struggle appears to be evident for Kuipers. Playing on an Eagle squad that made the Class 2A state semifinals, Kuipers logged just one assist the entire season.
Succeeding
As a freshman, Kuipers' numbers improved. She tallied 26 points, including a hat trick against Prior Lake. Once again, Eden Prairie fell in the state semifinals.
A year later, the points tally for Kuipers went from 26 to 42. That included 20 goals during the regular season. She finished with three games with three or more goals. Unfortunately for Kuipers and the Eagles, the run of state tournament appearances ended as Eden Prairie fell to Minnetonka in the Section 2AA final.
As Kuipers grew older in the Eagle system, she became familiar with some linemates. Specifically, that included Sydney Langseth. The current Minnesota State Maverick was a dynamic scorer who graduated in 2020.
During their time together, the two were part of a dominant line who made opponents quite uncomfortable.
The 2019-20 season was the final year for this group to be together. As a junior, Kuipers certainly took advantage. She tallied 24 goals and 28 assists during the regular season. Her 52 points were second on the team behind her partner Langseth.
The finish to this season was like the one prior as Eden Prairie fell to Minnetonka in the section final. Kuipers now moved on to her senior season amidst the pandemic.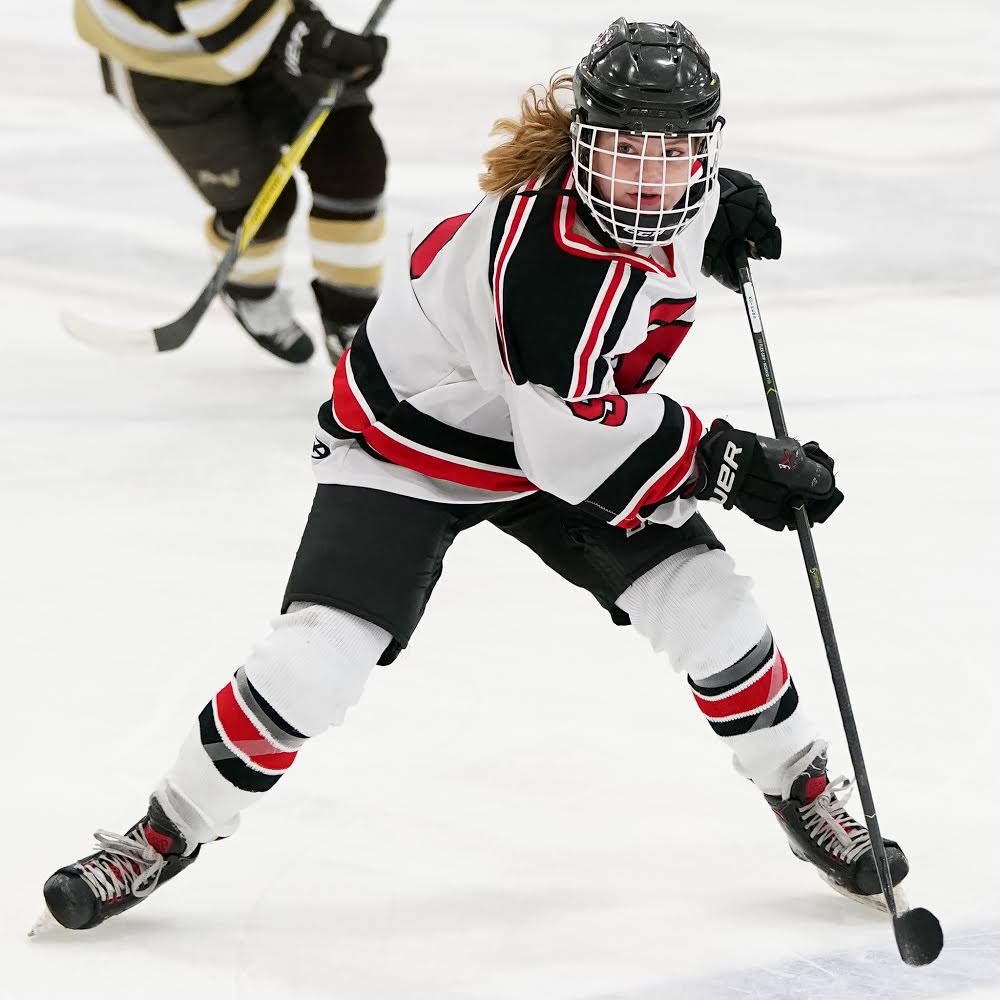 Leading as a senior
As a senior, Kuipers would be a cornerstone of the 2021 Eagles's squad. She'd be doing that while also playing alongside new linemates. Gone were previous linemates such as Langseth.
Part of that meant Kuipers would move from center to forward and have to assume some new responsibilities.
"We ask our centers to be defense first," Grossman said. "Grace is doing all the hardest work at both ends of the ice. She had to change her mindset."
Kuipers' defensive role meant she wasn't quite the scorer she had been in recent years. She finished her senior season with a team-best 18 goals and 12 assists. The team struggled throughout the regular season, accounting for a little more than two goals per game and posting a 4-4-2 Lake Conference record.
Overall, the Eagles failed to make it out of the section semifinal as Eden Prairie fell to Holy Family 3-2 as Kuipers saw her high school season come to an end short of a state tournament appearance.
Heading forward
Having her high school career end in March 2021, Kuipers certainly had some sadness. But for her, there is plenty to be excited about. She is headed off to play hockey at Princeton.
"They have the best hockey and academics," Kuipers said. "It's an amazing school with great coaches. It's everything I wanted a school to be."
Grossman has been around Kuipers for many years now and had nothing but positive things to say about his now graduating senior star. He mentioned the ability to be critical of her own game on the ice and how well she interacts with others off the ice.
"She's one of the most caring kids we have on the team," Grossman said. "She's the whole package."
Comments
We offer several ways for our readers to provide feedback. Your comments are welcome on our social media posts (Facebook, X, Instagram, Threads, and LinkedIn). We also encourage Letters to the Editor; submission guidelines can be found on our Contact Us page. If you believe this story has an error or you would like to get in touch with the author, please connect with us.