'I still hear about it, and it (game-winning goal in triple overtime) happened 10 years ago'
Ten years ago to the day (March 12, 2011), Kyle Rau had the senior moment of all senior moments, the walk-off of all walk-offs.
Rau, then an Eden Prairie High School senior, scored the game-winning goal in a 3-2 triple-overtime win over Duluth East in the Class AA Minnesota State High School League state tournament championship game.
He scored the goal while sliding across the Xcel Energy Center ice on his belly. The first assist went to his twin brother Curt.
"Because of the circumstances, it's said to be one of top goals in state tournament history," said Eden Prairie Coach Lee Smith. "They've called that game one of the best championship games of all time.
"I still hear about it," he added, "and it happened 10 years ago."
It goes without saying that said goal was the biggest goal in Eden Prairie High School hockey history.
Rau's stick pushed home a rebound that went off a goal post and then off a defenseman's skate before ricocheting into the net.
"It's something I'll never forget," said Rau.
Rau was playing his last high school game and taking what turned out to be his last high school shift.
"I remember the big hit he took in the neutral zone in the second period," said Smith. "They replayed it on the scoreboard during a TV timeout. They showed it over and over and every time, the crowd moaned.
"I think that hit fueled Kyle even more," he added.
Nerve wracking
Question: Was Rau's winning goal part of a winning-goal plan?
Answer: Yes and no.
"When you're on that stage and in overtime, you know everyone's nerves are high," said Smith. "Instead of just dumping it in, Curt had an opportunity to puck the puck on net. When the goalie mishandled it, I was hoping the puck would get in on its own.
"I didn't see any of our other players in position to get the rebound," he added.
Enter Kyle Rau, 2011's Mr. Hockey award winner.
"Kyle made an amazing play," added Smith.
The question remains, was the play planned?
"No," said Smith, "we didn't plan to score the winning goal that way, but putting the puck on net in that situation is something we like to do."
In baseball, if you put the ball in play, good things might happen. The hockey equivalent is putting the puck on net.
Memories
Rau, who has been on the Minnesota Wild's taxi squad for much of the season, was called up to the big club for a couple games in February. He's played in four Wild games in March.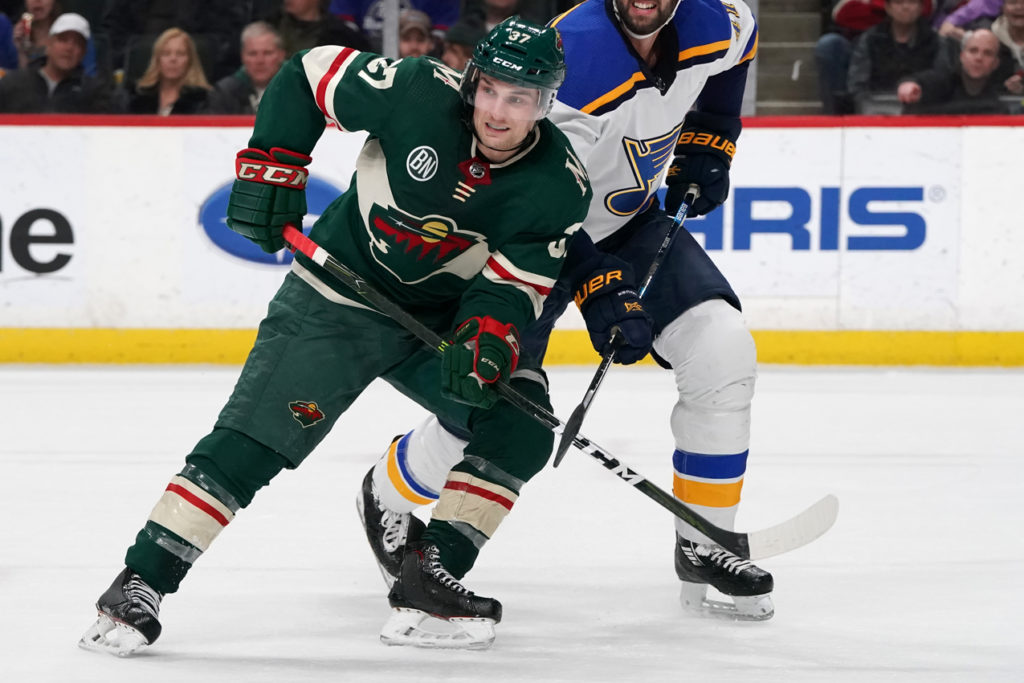 Are other Minnesota Wild players aware of Rau's high school hockey successes (two-time state champion)?
"Some of them are," said Rau, "but they're always out of town when they play the state tournament. If they went, I think they might think differently about our high school hockey."
Note: 22 state tournaments have eclipsed the 100,000-fans mark.
"Great memories," added Rau.
Comments
We offer several ways for our readers to provide feedback. Your comments are welcome on our social media posts (Facebook, X, Instagram, Threads, and LinkedIn). We also encourage Letters to the Editor; submission guidelines can be found on our Contact Us page. If you believe this story has an error or you would like to get in touch with the author, please connect with us.