MSHSL changes course, approves fall football and volleyball
The best time to call for a reverse is when the other team least expects it. Eden Prairie High School football coach Mike Grant knows this.
That's why Grant was only hardly surprised when the Minnesota State High School League (MSHSL) changed directions on Monday, September 21, paving the way for fall football and volleyball seasons.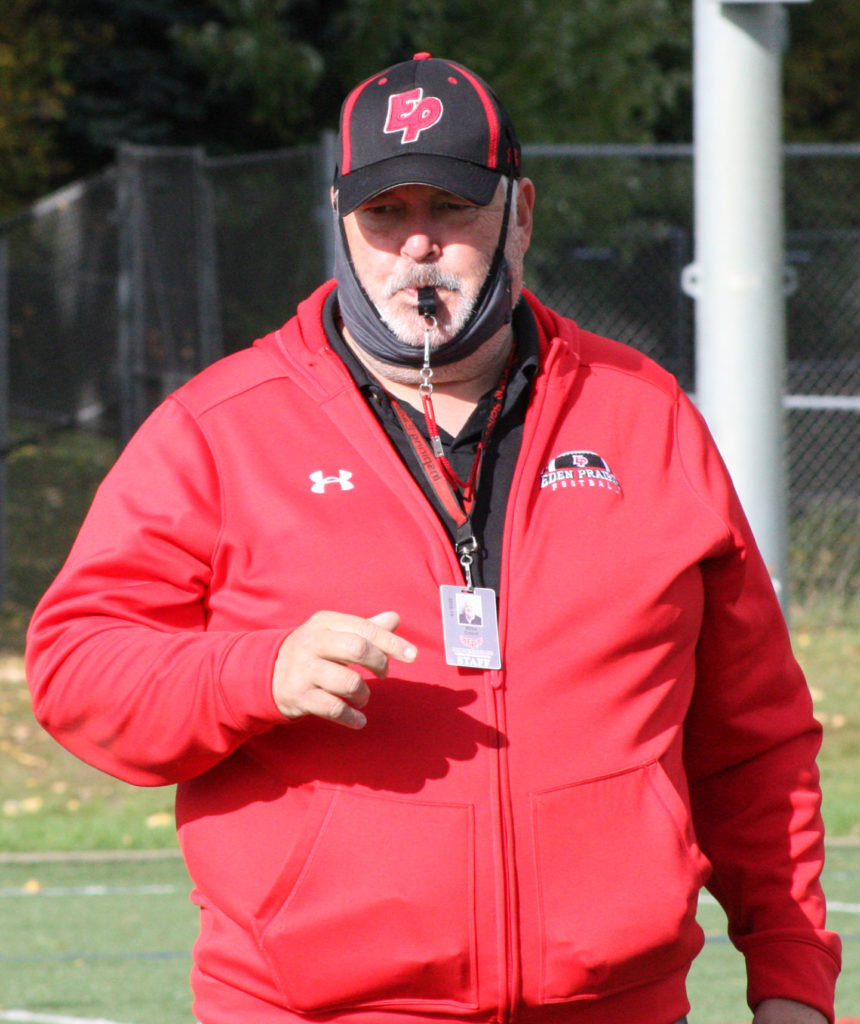 At an August 4 meeting, the league had pushed football and volleyball back until the spring, while allowing for the fall starts of girls tennis, girls swimming and diving, girls and boys cross-country and girls and boys soccer.
"I would have been surprised if they (MSHSL) had made the change three weeks ago," said Grant, "but I figured it would pass the morning of the vote. There was too much momentum."
Right decision?
"I'm not really sure what changed," said the coach. "Case numbers have gone up since August and kids are back in school.
"There's really no good answer," he added. "There's no history to base it on. There is no past and we don't know what's going to happen in the future."
Grant then said that the safest place for his players is at practice or at school.
"We can control those places," he said. "Where we don't have control is in the evenings and on the weekends."
If fall football and volleyball are to be successful; and in-person school for that matter, there is going to have to be a buy in.
"You can get it to work," believes Grant, "but you have to be disciplined."
Co-captain Cade Kramer is calling on his teammates to do just that.
"If we want it that bad, we're not going out," he said. "We can chill through November."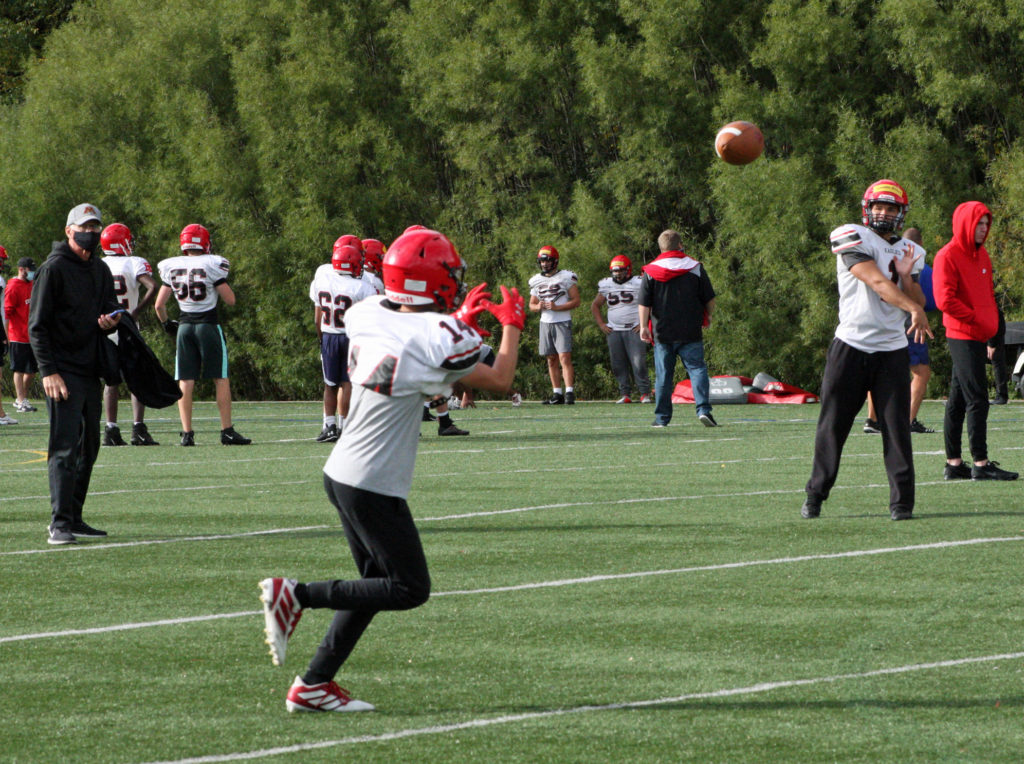 The first football games would begin on Friday, Oct. 9. The season is set to include six regular season games and a two-week postseason ending Saturday, November 28. An 11-week/14-game volleyball season begins Saturday, October 8.
Coaching scramble
The off and then back on again fall seasons have forced the hands of both coaches and officials.
"We've had guys choose not to coach because of COVID," said Grant, "and that's fully understandable."
As a result, the Eden Prairie coach has been scrambling to put a staff together.
"I'm calling in my marker on Hennen," laughed Grant.
Dan Hennen had been an Eden Prairie assistant coach for 24 years. He retired from coaching four years ago.
There's reportedly an referee official shortage as well.
Friday Night Lights
In years past, a Friday night Eden Prairie football game might attract 5,000-6,000 fans, making such gatherings some of the most attended events in the city.
That won't be the case this year.
"We're limited to 250 fans," said Grant, "125 for the home team and 150 for the visitors. That's how the conference decided to split it up."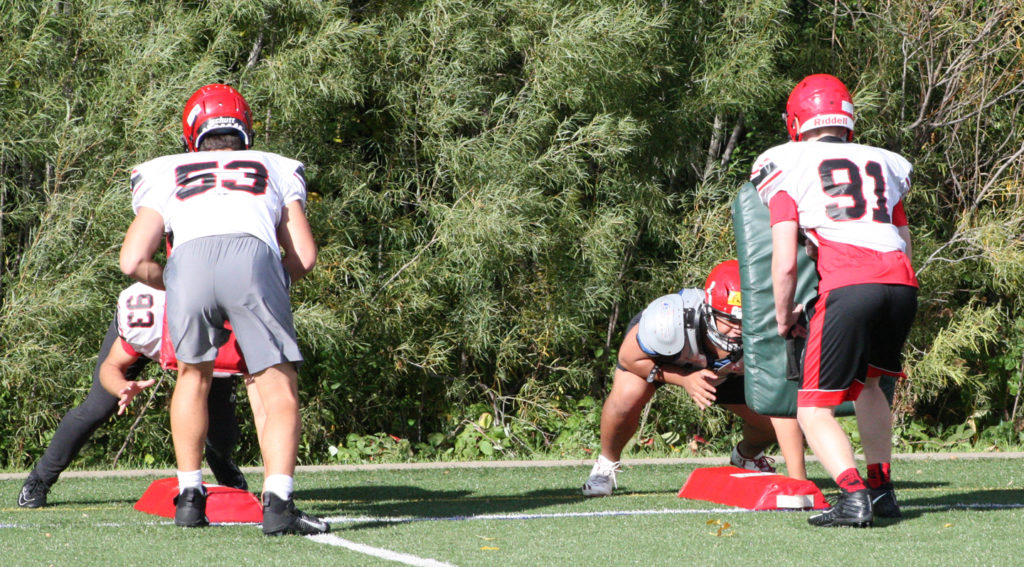 Volleyball won't have fans at all (fans are not allowed to attend indoor high school events).
"It's definitely going to have a different feel," said co-captain Dan Knudsen, on capacity limits, "but you can't worry about things you can't control.
"Still," he added, "it's a bummer for our students."
Note: Capacity limits could change if college and professional programs are successful in lobbying Gov. Tim Walz. It's said they would prefer a percentage of capacity rather than a 250-person limit.
To make games available to fans, Eden Prairie High School plans to stream home football and volleyball games at no charge. The cost to stream an away game depends on the away school.
And?
Minnesota high school student-athletes will be playing football and volleyball this fall, a reverse of sorts and something hardly anyone expected.
Eden Prairie football 2020 schedule
Friday, Oct. 9: at Minnetonka
Thursday or Friday, Oct. 15-16: vs. Shakopee
Friday, Oct. 23: at Wayzata
Friday, Oct. 30: vs. Edina
Friday, Nov. 6: at Prior Lake
Wednesday, Nov. 11: vs. St. Michael-Albertville
Comments
We offer several ways for our readers to provide feedback. Your comments are welcome on our social media posts (Facebook, X, Instagram, Threads, and LinkedIn). We also encourage Letters to the Editor; submission guidelines can be found on our Contact Us page. If you believe this story has an error or you would like to get in touch with the author, please connect with us.